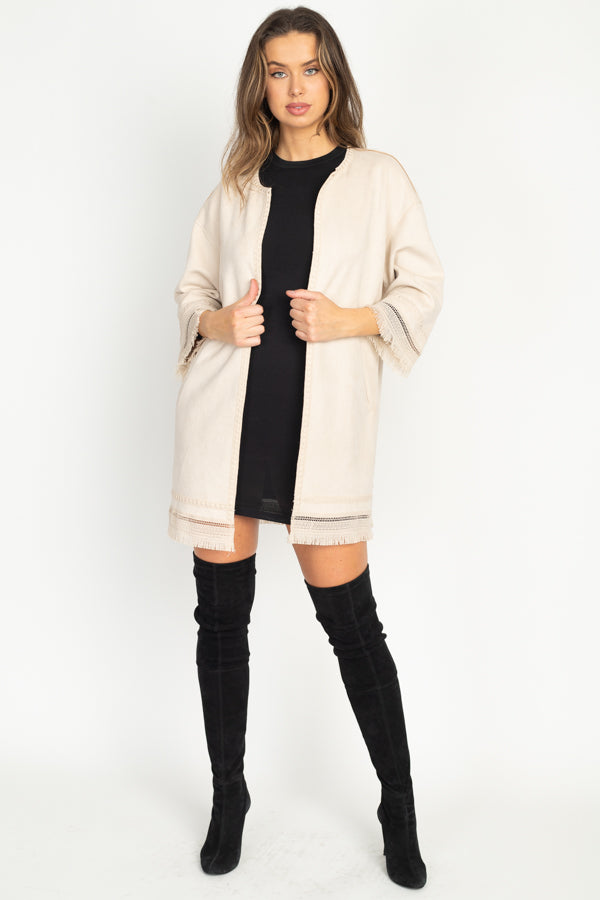 Camille Cardigan - TX11393
Tesoro Moda- Made In Italy
$ 95.00
Open Front, round neck, cardigan is cut in soft, poly/spandex faux suede. It features a dropped shoulder and three-quarter length sleeves. Hem and sleeves are edged with lace trim and fringe.
Fabric Composition :  Poly Blend

-
Tesoro Moda is a clothing brand located in Los Angeles, CA.  All collections are designed and manufactured in Italy and consist of innovative yet timeless silhouettes, made out of high quality fabrics that are flattering on woman of all shapes and sizes.