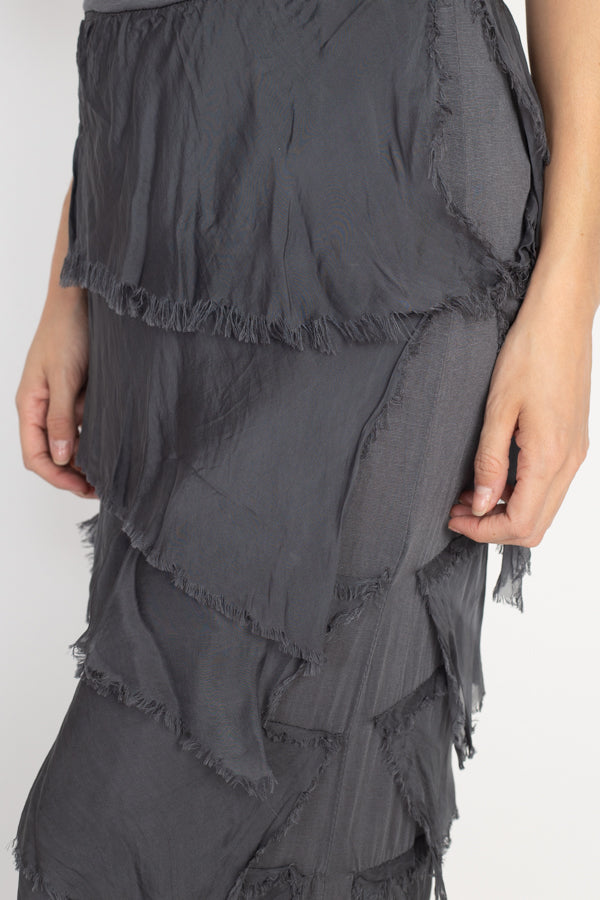 Callie Skirt - 723
Tesoro Moda - Made In Italy
$ 75.00
Float through spring and summer in this long skirt made in Italy. Multiple layers of feather light silk flutter over a viscose knit lining. A knit hip yoke and pull on elastic waist make it easy to wear.
Fabric Composition : 70% Viscose 30% Silk
-
Tesoro Moda is a clothing brand located in Los Angeles, CA.  All collections are designed and manufactured in Italy and consist of innovative yet timeless silhouettes, made out of high quality fabrics that are flattering on woman of all shapes and sizes.