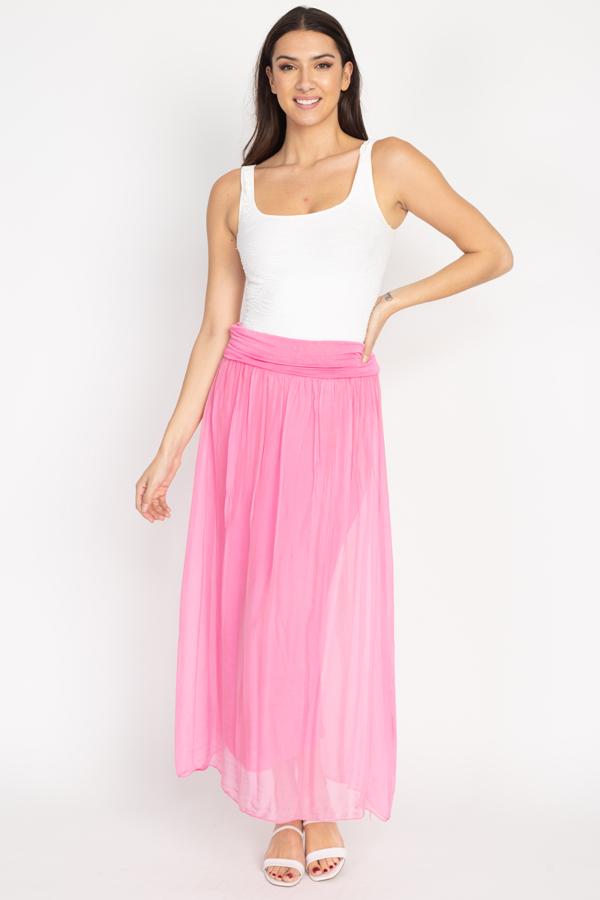 Valentina Skirt - 9968
Tesoro Moda- Made In Italy
$ 65.00
Pull-on skirt is soft as a summer breeze. The 100% Silk skirt shirrs on to a wide, soft, stretchy fold-over waistband. The skirt is fully lined in soft viscose knit.
Fabric Composition:
95% Viscose 5 V% Spandex
-
Tesoro Moda is a clothing brand located in Los Angeles, CA.  All collections are designed and manufactured in Italy and consist of innovative yet timeless silhouettes, made out of high quality fabrics that are flattering on woman of all shapes and sizes.